Wedding Invitation Cards
Red Padded Floral Wedding Card In Gold Foiling-KNPC9519R
Red Padded Floral Wedding Card In Gold Foiling-KNPC9519R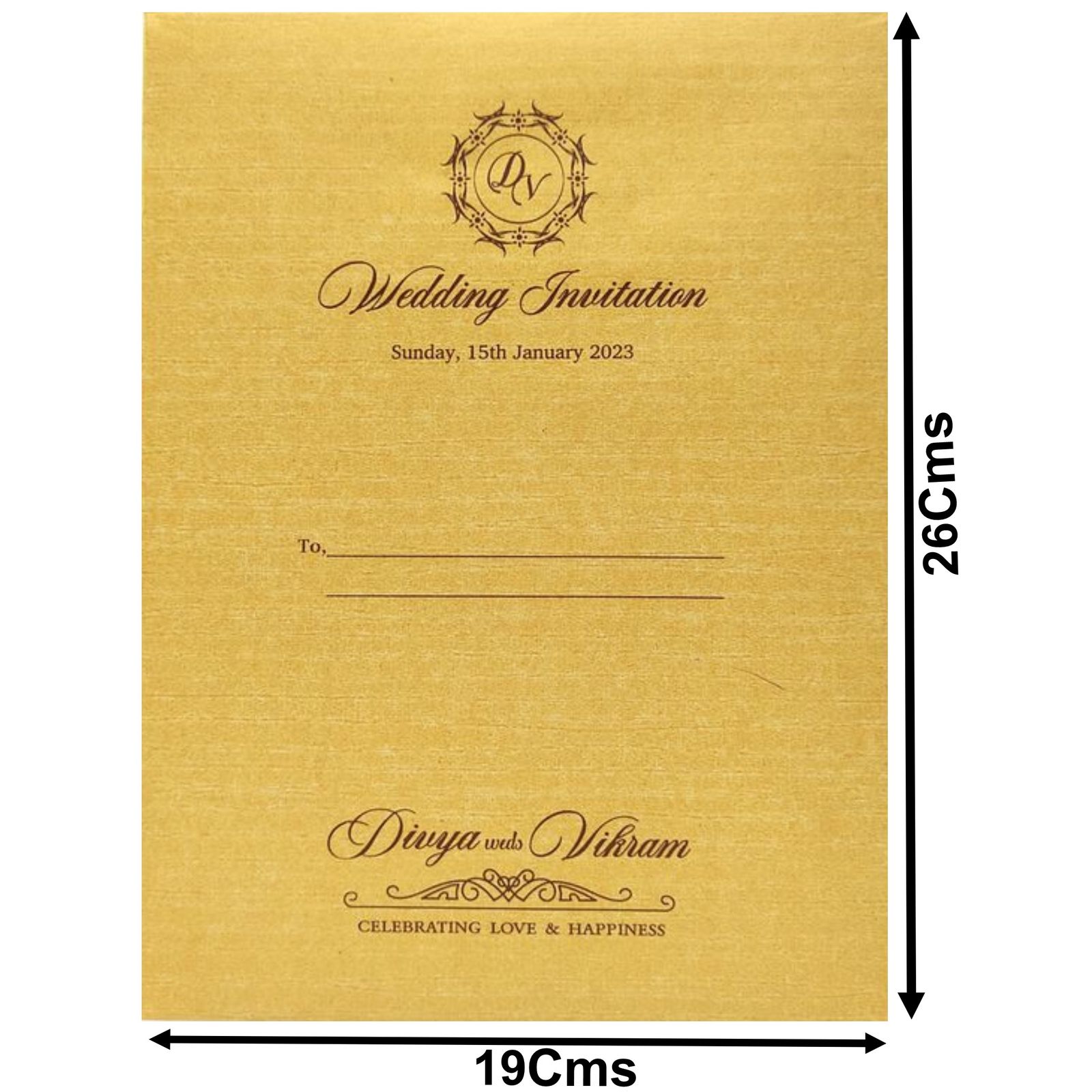 35.40
per unit
Inclusive of all taxes.
Excluding printing charges.
59.00
Add To Cart
Need help to place an order? Chat Now
+919886983615
Description
Leave a lasting impression with our premium wedding invitation cards, crafted with exceptional quality and attention to detail. Our red floral padding features a rustic red background on the main card. It also features an exceptional design in gold foiling print at the right area of the main card. A also include a bride and groom name plate at the bottom in acrylic. It comes with two yellow inserts and a cover. This invitation card is made from a superior padded stiff board quality.
Additional Information