Wedding Invitation Cards
Grey Padded Laminated Palace Background Invitation-KNPO8514G
Grey Padded Laminated Palace Background Invitation-KNPO8514G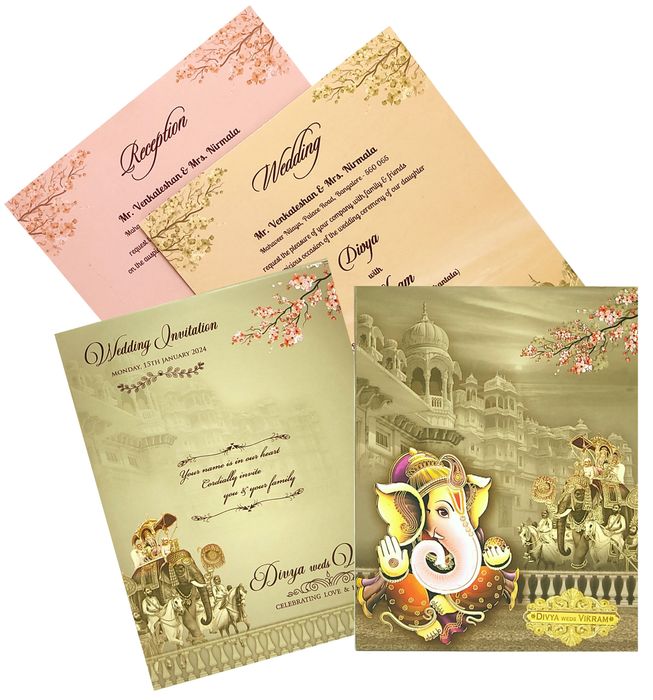 74.34
per unit
Inclusive of all taxes.
Excluding printing charges.
99.12
Add To Cart
Need help to place an order? Chat Now
+919886983615
Description
Our premium wedding cards boast a harmonious fusion of modern aesthetics and traditional elegance, creating a truly unforgettable impression with our affordable designer cards that may not be competed. This invitation card features a colourful Ganesha holding a laddu. A huge palace and an elephant at the background in lustreless design printed in offset. It also includes matte lamination on printed sheet, gold foiling print at the bottom with bride and groom name plate.
Additional Information