Wedding Invitation Cards
Grey Padded Gold Foiling Print With Elephant Design-KNPO9504G
Grey Padded Gold Foiling Print With Elephant Design-KNPO9504G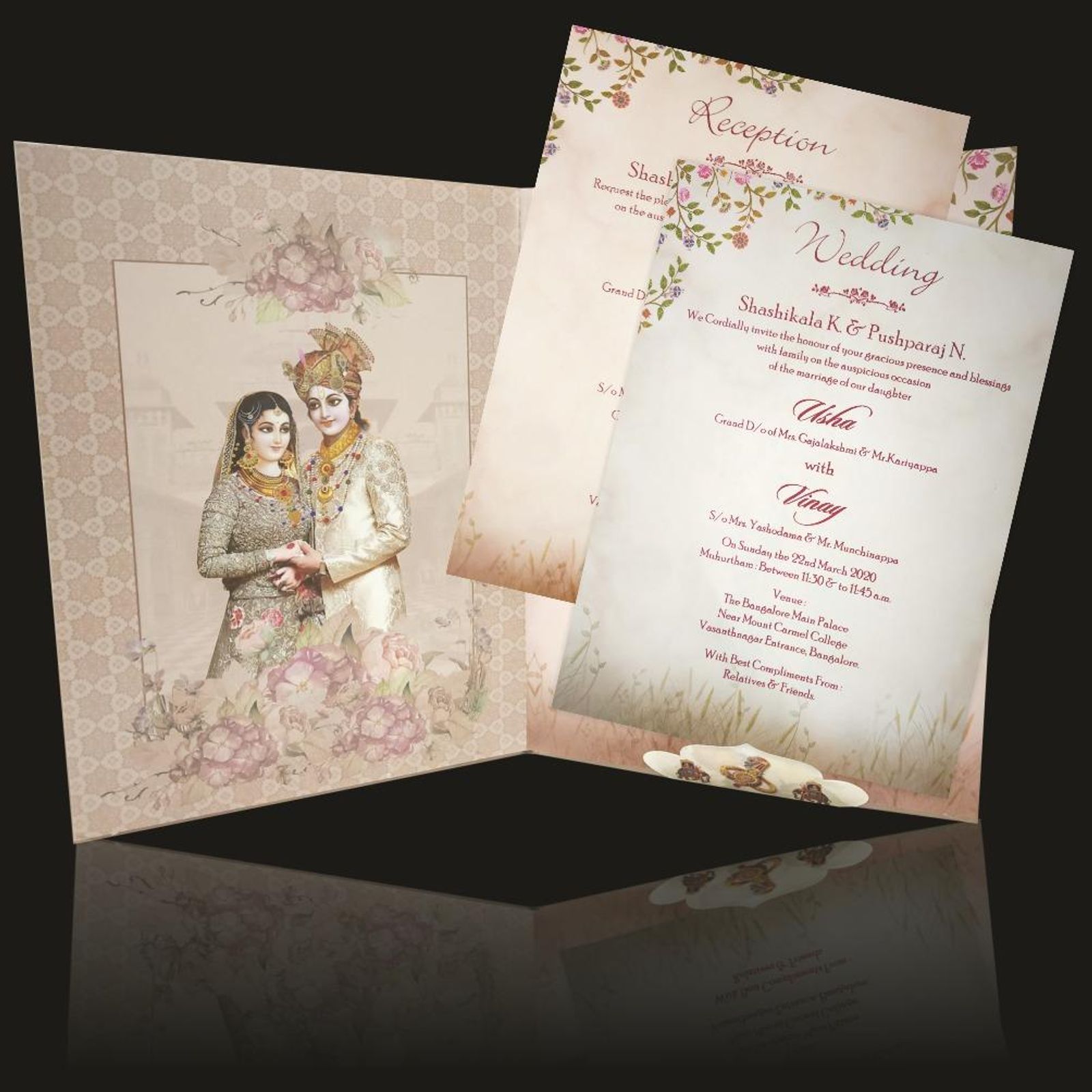 46.02
per unit
Inclusive of all taxes.
Excluding printing charges.
61.36
Add To Cart
Need help to place an order? Chat Now
+919886983615
Description
Make your wedding invitations stand out with our luxurious padded cards, a perfect blend of style and substance. This wedding card features a abstract design of a tree that includes colourful flowers and peacocks in gold foiling print. We have designed two elephants on the main card, well decorated in gold. Below these elephants, we have designed a special print that reads bride and groom name. This is a perfect invite with a touch of traditional look.
Additional Information