Wedding Invitation Cards
Lavender Floral Modern Design Invitation Card
Lavender Floral Modern Design Invitation Card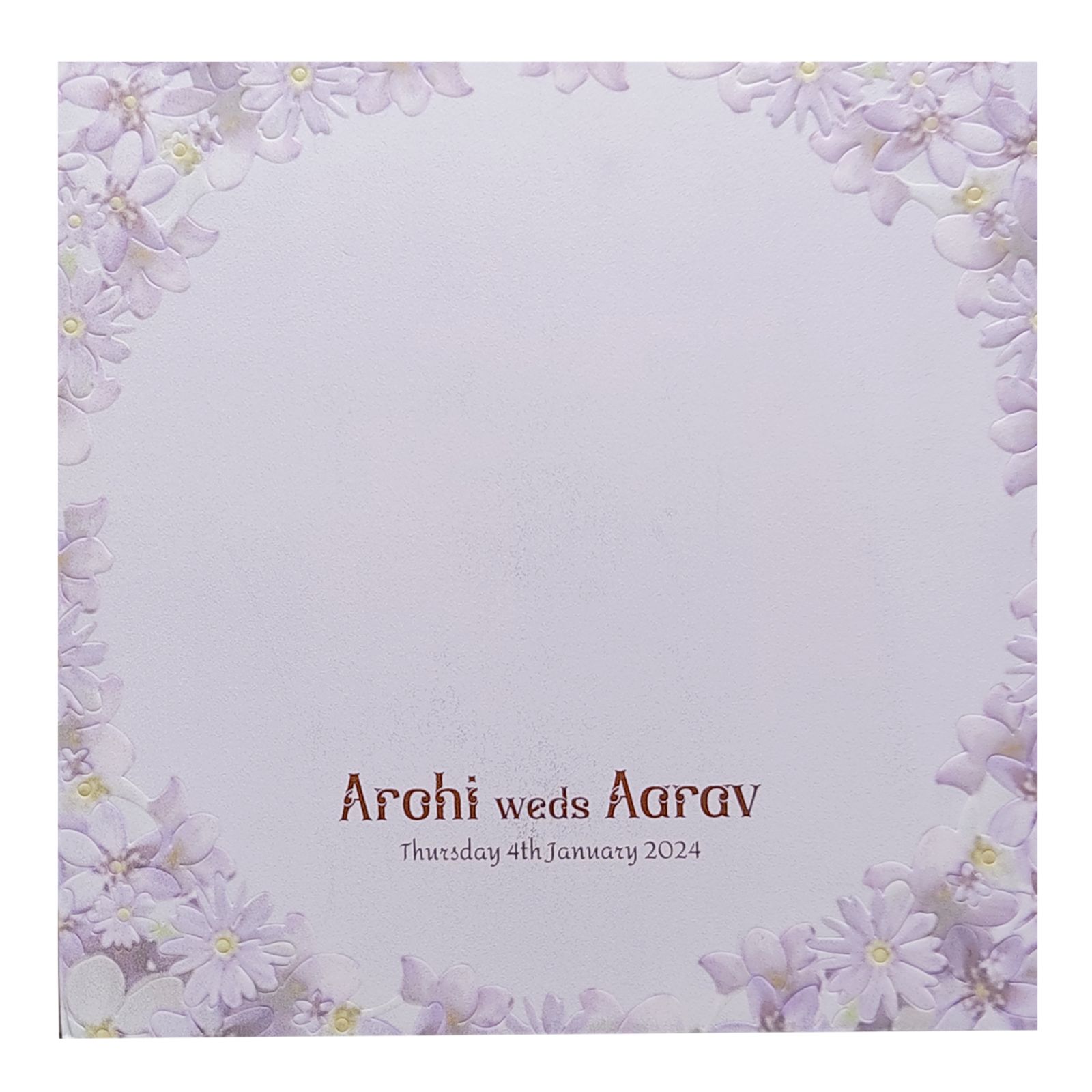 133.34
per unit
Inclusive of all taxes.
Excluding printing charges.
177.00
Add To Cart
Need help to place an order? Chat Now
+919886983615
Description
Lavender floral card features a beautiful and colourful floral work. This is one of the most loved premium designs and comes with couple initials as shown in the images above.
Additional Information