Wedding Invitation Cards
Purple Premium Satin Scroll In Big Size With Box-KNK4879
Purple Premium Satin Scroll In Big Size With Box-KNK4879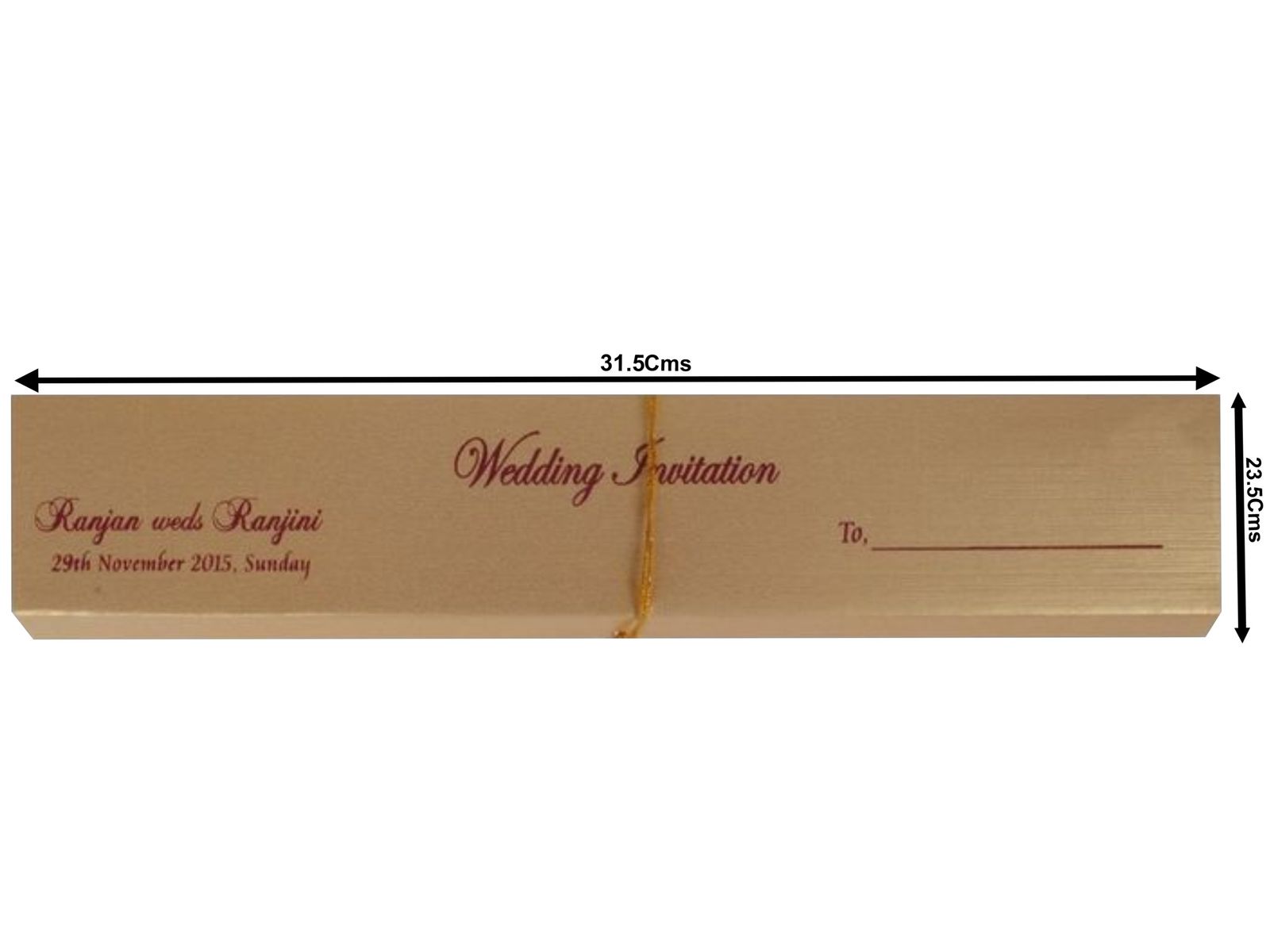 33.04
per unit
Inclusive of all taxes.
Excluding printing charges.
54.28
Add To Cart
Need help to place an order? Chat Now
+919886983615
Description
Impress your esteemed guests with our exquisite selection of premium scroll wedding cards, featuring intricately designed luxe finishing touches. This Wedding card features a purple scroll made of premium quality satin. At the two ends of the scroll we have given designer pipes, that will hold your scroll for years to come. We have designed a beautiful border on the scroll, and just between the design comes your modern or traditional content in any language you want. This invite comes with a box that as well comes with your message and bride and groom name.
Additional Information