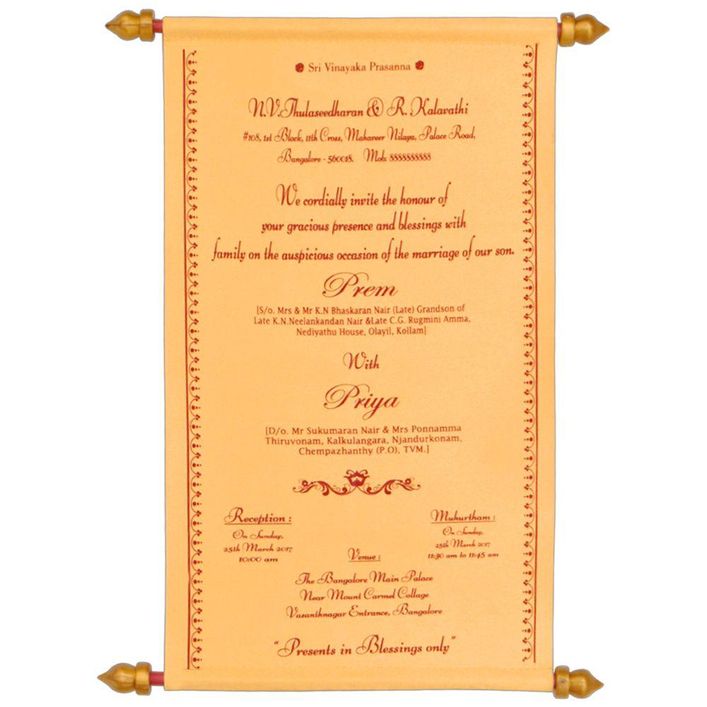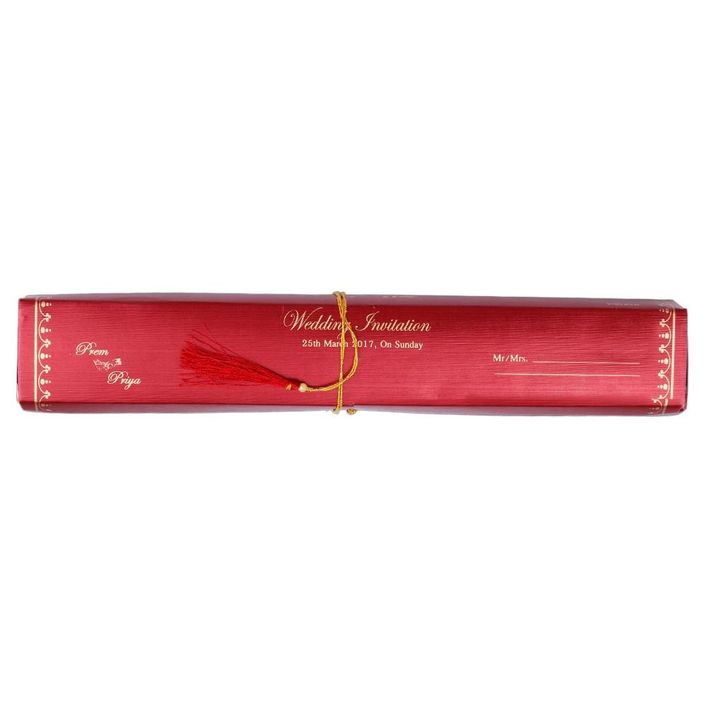 KNK1113
Big Gold Scroll card
4,366.00

Price is for 100 cards with GST

5,428.00
Note: Minimum quantity per order is 100.
Add To Cart
What is Screen printing?
Screen print is high quality metallic finish print.
Given rate is for 3 prints only.
2 prints on Interleaf & 1 print on cover.
Prints on additional interleafs please contact our customer care.
NoPrinting
Email : print@kingofcards.in
Need help to place an order? Chat Now +91 8073526747 and kingofcards11
* Shipping cost is extra. It is dependent on your location and nature of shipping.
* Express Shipping and International Shipping cost details available at check-out page.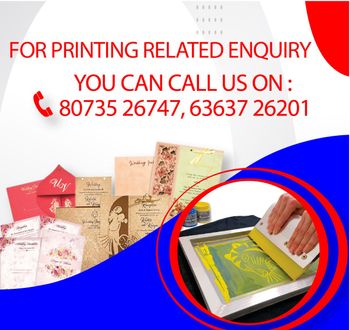 Description
Experience the epitome of luxury with our range of bespoke wedding cards, crafted from the most exquisite materials and adorned with precious jewels and metallic accents. This scroll invitation features a scroll made from premium quality cloth. At the two ends of the scroll we have given designer pipes, that will hold your scroll for years to come. We have designed a beautiful border on the scroll, and just between the design comes your modern or traditional content in any language you want. This invite comes with a box that as well comes with your message and bride and groom name.