Wedding Invitation Cards
Berry Red Graceful Floral Design Wedding Card In Offset Print-KNBY5401
Berry Red Graceful Floral Design Wedding Card In Offset Print-KNBY5401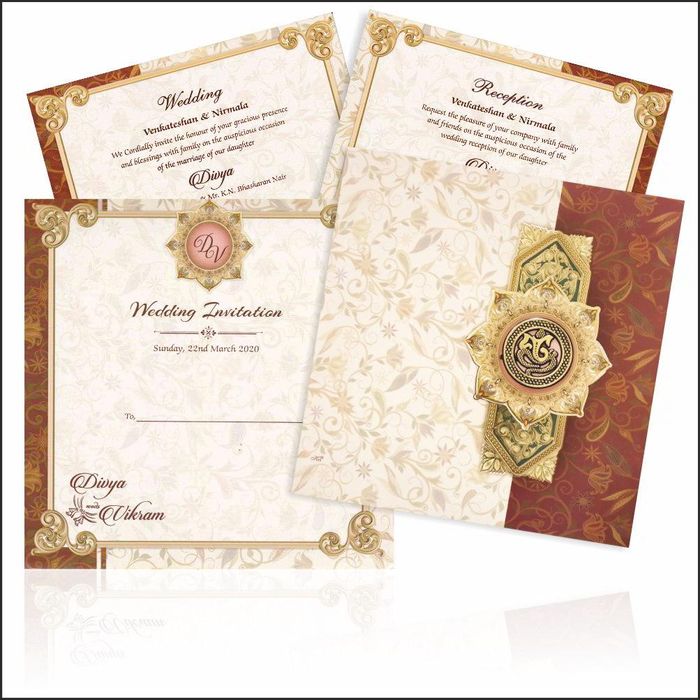 15.34
per unit
Inclusive of all taxes.
Excluding printing charges.
20.06
Add To Cart
Need help to place an order? Chat Now
+919886983615
Description
our incredible collection of floral wedding cards. Choose from a variety of designs, colors and paper types to create the perfect invite for your special day. Besides, our berry red graceful floral design is sure among the top of our floral lists. This invite covers 70% of main card in white floral and the rest in berry red. A perfect color combination for any royal Hindu wedding. To add a fantastic look to this one, we have designed a nob like flower at the opening of this invite. It also includes a round embossed Ganesha sticker. The cover of this invite is as beautiful as its main card, featuring the same flower at the centre top. We have also given a berry red and a white border with theme design on all the four borders. At the centre of this cover, you can write your invitees name adding more personal touch to this fantastic wedding card design.
Additional Information