Wedding Invitation Cards
White And Grey Designer Box Invitation-KBX0101
White And Grey Designer Box Invitation-KBX0101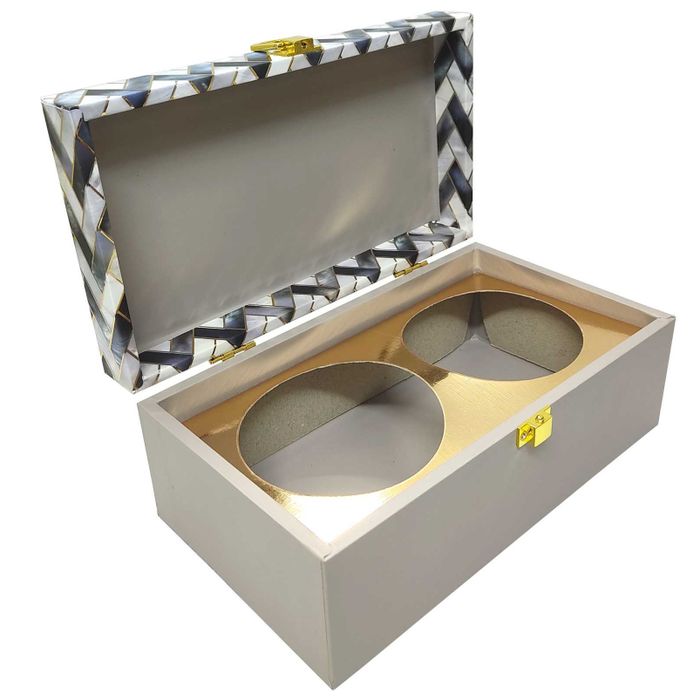 477.90
per unit
Inclusive of all taxes.
Excluding printing charges.
708.00
Add To Cart
Need help to place an order? Chat Now
+919886983615
Description
Our white and grey box invitation comes with a 6mm MDF material and a lock in gold color. This gift hamper includes a cavity where you can place two glass jar bowls filled with sweets.
Additional Information