Wedding Invitation Cards
White Personal Invitation Card
White Personal Invitation Card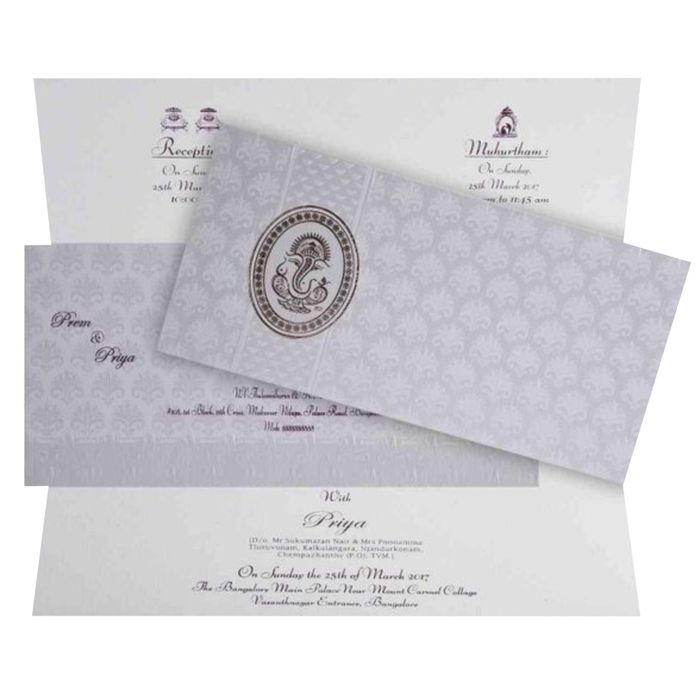 11.80
per unit
Inclusive of all taxes.
Excluding printing charges.
14.16
Add To Cart
Need help to place an order? Chat Now
+919886983615
Description
This wedding card is a designer card with pristine white shading. This card has a conventional opening with blossom white theme all around it. This card has a gold foiling Ganesha at the centre which makes the card awesome. This card is a horizontal sort card with a white cover and a long insert. Minimum quantity per order is 100. Reach us to know more about the card. Click the WATCH VIDEO icon to see the video of the card.
Additional Information