Wedding Invitation Cards
Invitation Card - Silk Designer Pink Wedding Card-KNK1453
Invitation Card - Silk Designer Pink Wedding Card-KNK1453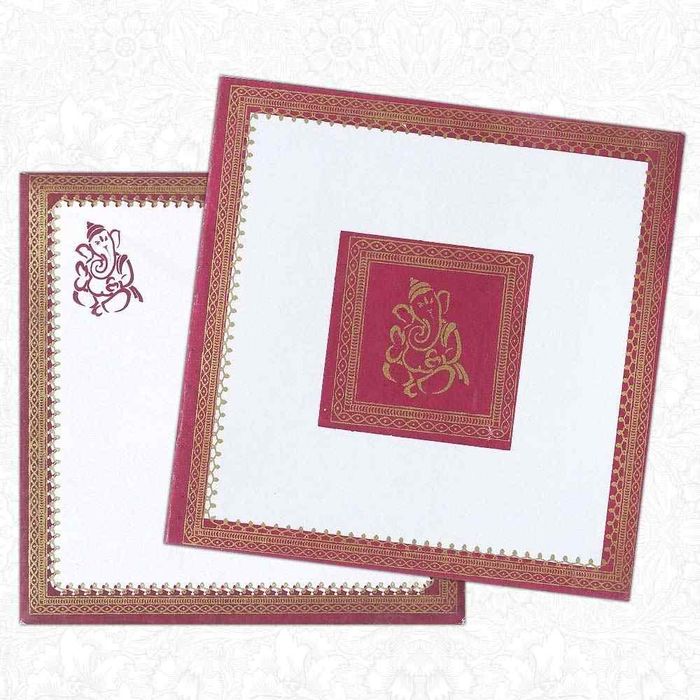 5.90
per unit
Inclusive of all taxes.
Excluding printing charges.
8.26
Add To Cart
Need help to place an order? Chat Now
+919886983615
Description
This invitation card is from our high end collections and made out of hard bound silk designer card board. Card front has an astonishing embossed design of Ganesh ji in gold with neat red and gold work on the borders. An identical gold foil borders along with same Ganesha image find its way on the envelope as well. The envelope and the inserts are alike. This Ganesha invitation card is sure to make an impression on all your guests by its sheer elegance and refinement. Its truly breath-taking!! A perfect card for any occasion... Order now!!
Additional Information