Wedding Invitation Cards
Invitation Card - Royal Red personal Invitation Card-KNK2182
Invitation Card - Royal Red personal Invitation Card-KNK2182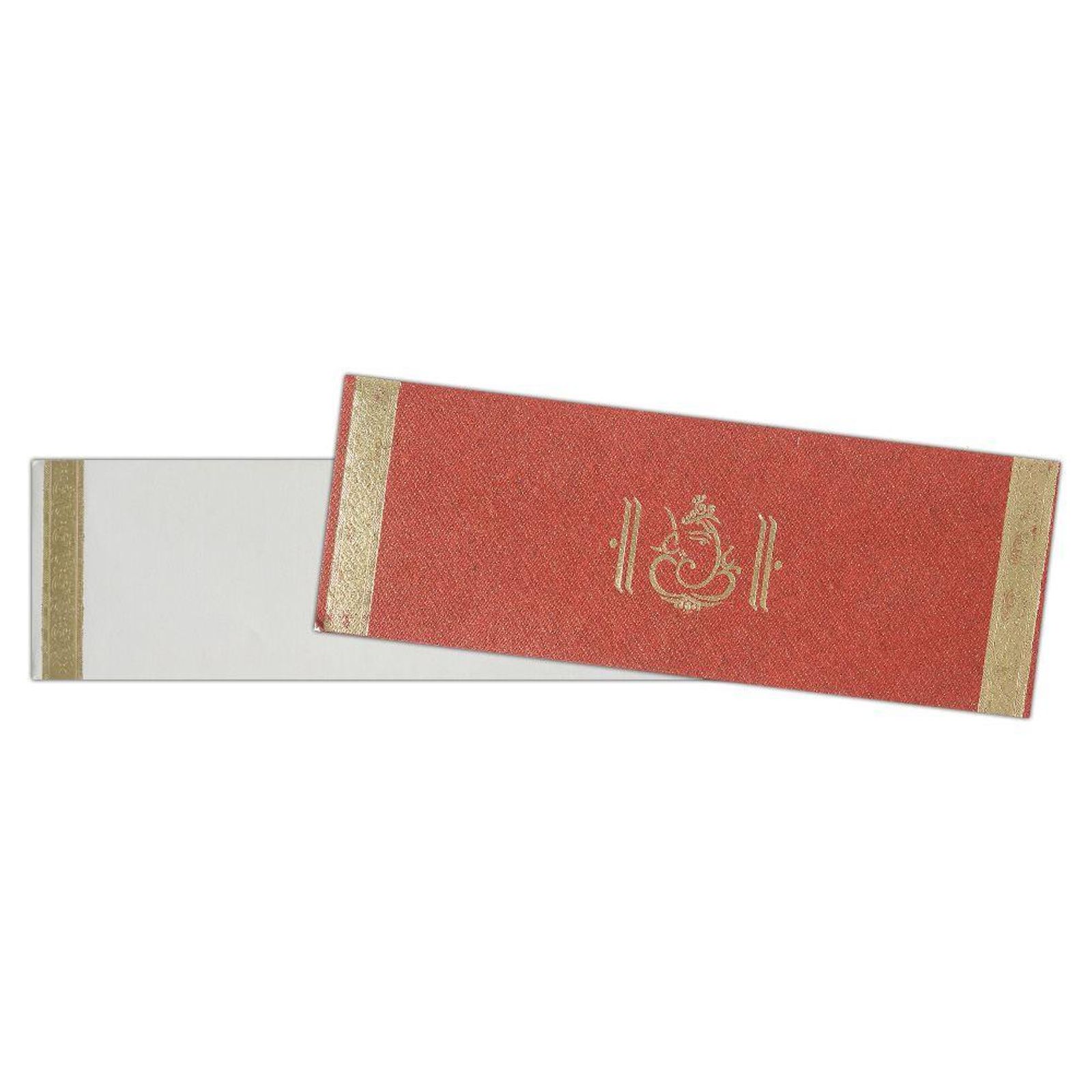 5.90
per unit
Inclusive of all taxes.
Excluding printing charges.
8.26
Add To Cart
Need help to place an order? Chat Now
+919886983615
Description
This exquisite Golden Designer Ganesha Invitation Card is for those who are seeking style, elegance, and traditional look all in a single card. The card is beautifully enhanced with Lord Ganesha cut-out image and golden borders. The card has glossy finish. The envelope and the inserts have been perfectly matched with sheer white plain sheet and golden borders. Rich card, attractive inserts and a matching envelope make it a perfect royal combination. It is from our collection of multi-ceremony invitation Cards. It is a perfect personal invitation.
Additional Information