Wedding Invitation Cards
Green Glossy Floral MDF Board Invite in Square Design-KNKA8054
Green Glossy Floral MDF Board Invite in Square Design-KNKA8054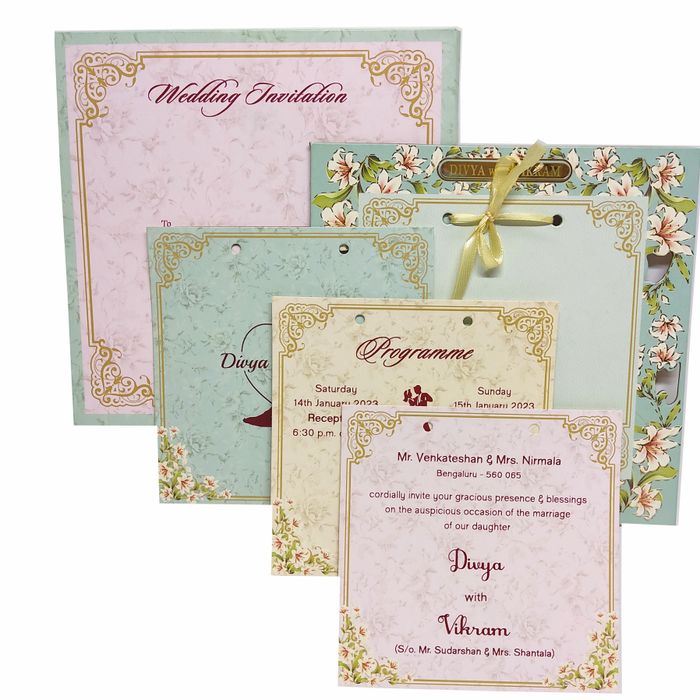 43.66
per unit
Inclusive of all taxes.
Excluding printing charges.
54.28
Add To Cart
Need help to place an order? Chat Now
+919886983615
Description
Our luxurious wedding invitations are embellished with intricate details and embellishments, creating a stunning first impression for your guests. To this glossy border in green with white daffodils, we have also designed a inner border with gold foiling print. The main card hold an insert with a off white ribbon where you can express your joy in words. The gold foiling design is extended throughout the card. This is for sure an excellent work by our men.
Additional Information