Wedding Invitation Cards
Invitation Card - Elegant White and Pale Blue Wedding Invite-KNK1210
Invitation Card - Elegant White and Pale Blue Wedding Invite-KNK1210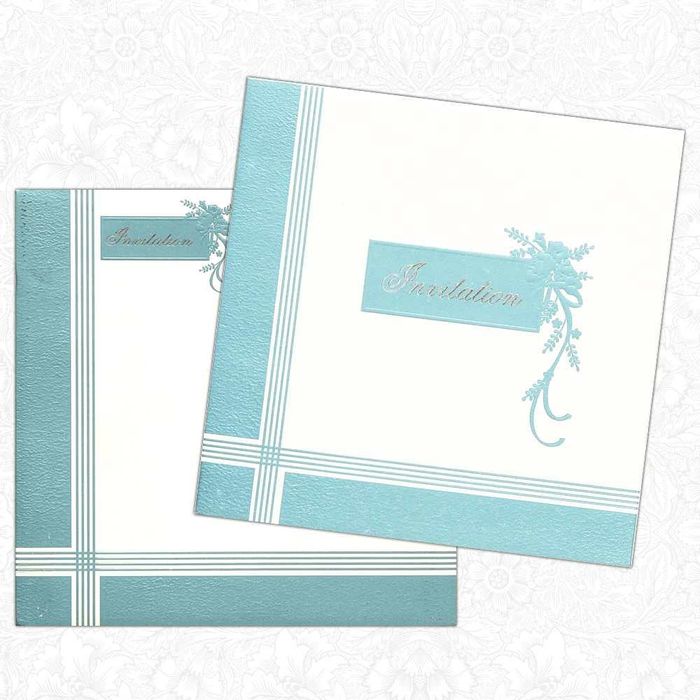 9.44
per unit
Inclusive of all taxes.
Excluding printing charges.
14.75
Add To Cart
Need help to place an order? Chat Now
+919886983615
Description
This elegant white and pale blue is simple yet elegant invitation card. The centre of card has Wedding Invitation embossed in golden on a simple light blue box with floral foiling corners. It is L shape designed card which has a combination border in striped and plain light blue. The flower design and blue lining on the card is a unique collection card. There is an envelope, card cover and two inserts as a standard. Highly appreciated among various sections of the communities including Christians!!
Additional Information