Wedding Invitation Cards
Invitation Card - Divine Classic Brown Ganesha Invitation Card-KNK3223
Invitation Card - Divine Classic Brown Ganesha Invitation Card-KNK3223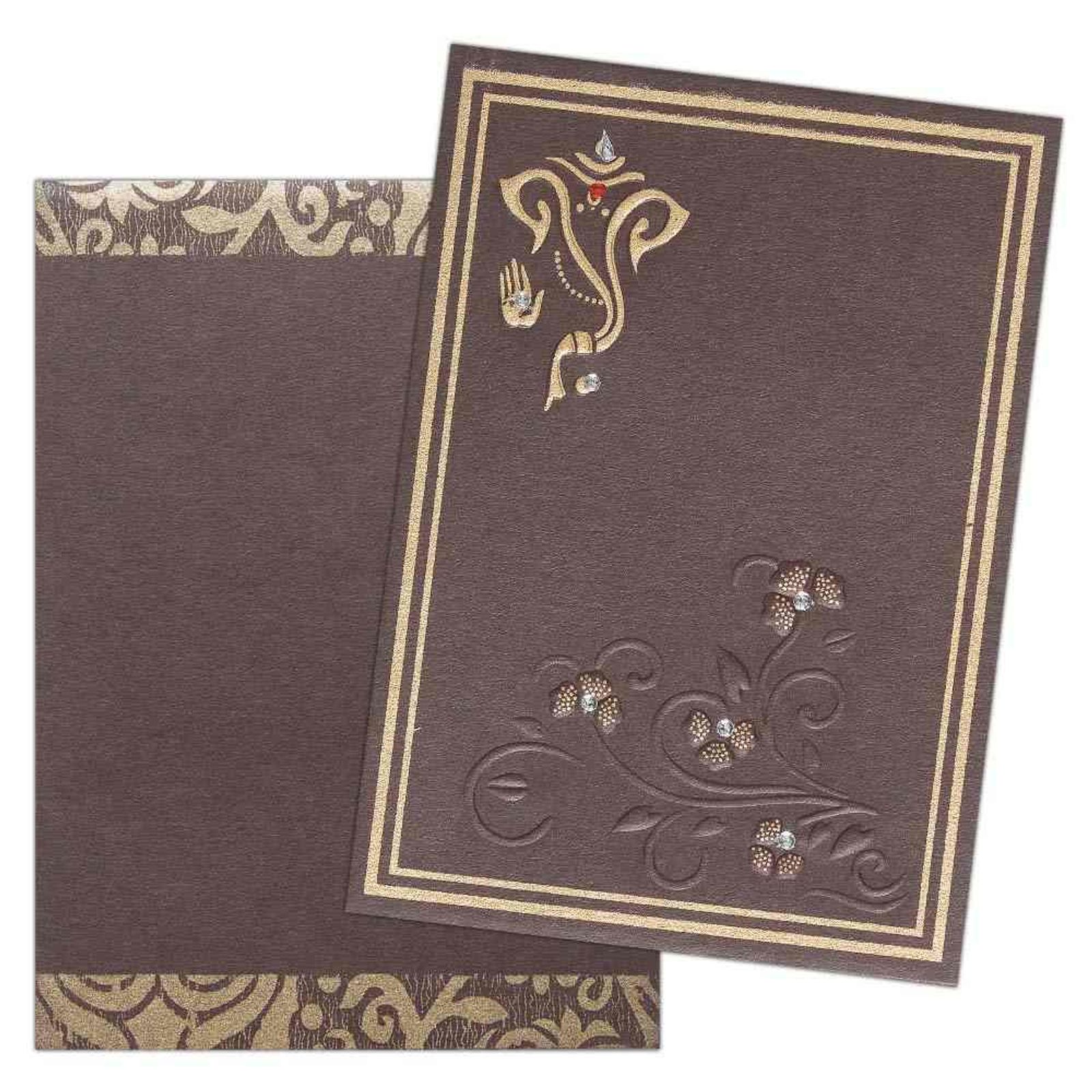 5.90
per unit
Inclusive of all taxes.
Excluding printing charges.
8.26
Add To Cart
Need help to place an order? Chat Now
+919886983615
Description
From time immemorial, Lord Ganesha has solemnized the weddings of every Hindu couple. Honouring the traditions, we bring you a majestic designer wedding invitation card that uniquely takes the route to celebration. Announce the biggest day of your life through this Divine Classic Brown Golden Ganesha Wedding invitation card that has celebratory touch to it. With floral puffs and the sparkling crystals, this delightful handmade card reflects the piousness of the occasion. The golden border complements the designer card perfectly. Apart from offering an impeccable printing service, we can also get the cards home delivered upon request. Order a sample card today!
Additional Information