Wedding Invitation Cards
Invitation Card - Balaji Alamelu Peacock Leaf Card-KNK3673
Invitation Card - Balaji Alamelu Peacock Leaf Card-KNK3673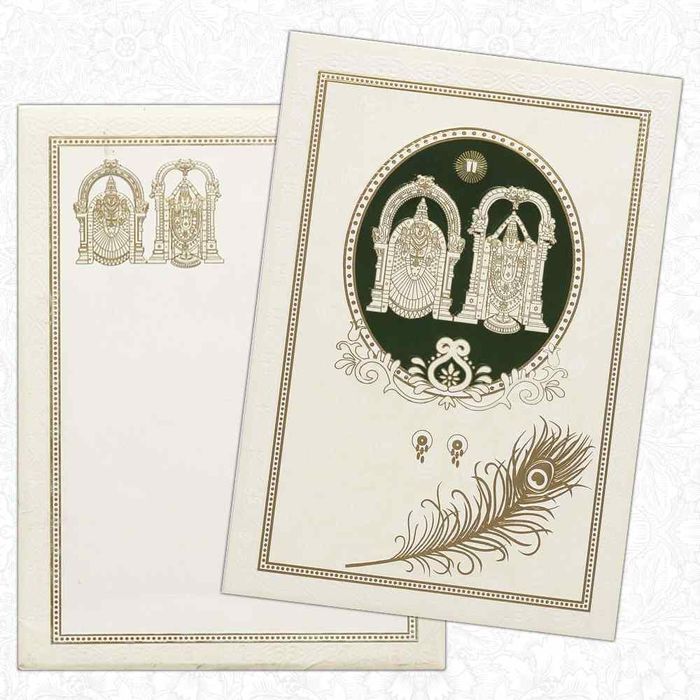 10.62
per unit
Inclusive of all taxes.
Excluding printing charges.
15.93
Add To Cart
Need help to place an order? Chat Now
+919886983615
Description
This designer Balaji invitation card is inspired by the elegance and the beauty of a peacock. The envelope, inside and inserts are made with high quality ITC paper board. The card cover has a beautiful cut-out image of Lord Balaji and Alamelu embossed in a green base. Highlight of this card is a lovely golden peacock leaf in all its splendour and beauty present on the card cover. The envelope and the inserts have the same Balaji Alamelu icon printed on the top left corner. There are two interleaves as standard. Order online now... At King of Cards, we provide quick printing and screening services. So Hurry Up... this is truly traditional and elegant!!
Additional Information