KNPS9527W
KNPS9525W
KNPS9526W
KNPS8601W
9527 Mars White Screen Padded Flower Foil Moorthi NP Card
5,664.00

Price is for 100 cards with GST

7,080.00
5,310.00

Price is for 100 cards with GST

6,608.00
5,664.00

Price is for 100 cards with GST

7,080.00
6,844.00

Price is for 100 cards with GST

8,496.00
Note: Minimum quantity per order is 100.
Add To Cart
Email : print@kingofcards.in
Need help to place an order? Chat Now +91 8073526747 and kingofcards11
* Shipping cost is extra. It is dependent on your location and nature of shipping.
* Express Shipping and International Shipping cost details available at check-out page.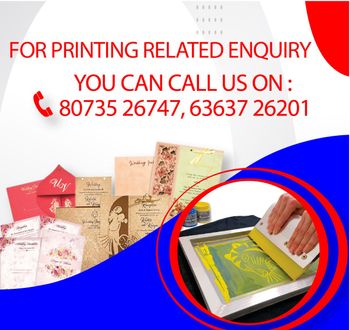 Description
Set the stage for your dream wedding with our premium invitation cards, featuring intricate details and exquisite craftsmanship. This is a remarkable design among our premium padded wedding invitations. This card features a embossed design across the main card and the cover in white, adding a touch of elegance. To make it look more royal and astonishing, we have given a sleek frame in gold foiling print. And within the frame, a modern design in gold foiling print along with Ganesha sticker and a couple name plate in acrylic.