KNKS029N
KNKS021SR
KNKS021SV
KNKS21GC
KNKS09GB
KNKS07GB
KNKS07CG
KNKS021SB
KNKS10GV
KNKS08GB
KNKS09GC
KNKS10GR
KNKS21GZ
KNKS21GG
KNKS10GB
KNKS07GR
KNKS09GR
KNKS08GR
KNKS08WG
KNKS07WR
KNKS09WB
KNKS07WG
KNKS09WG
KNKS09WC
KNKS08WR
029 Single Sheet Brown Sented Board Insert Card
1,180.00

Price is for 100 cards with GST

1,416.00
1,298.00

Price is for 100 cards with GST

1,888.00
1,298.00

Price is for 100 cards with GST

1,888.00
1,180.00

Price is for 100 cards with GST

1,416.00
944.00

Price is for 100 cards with GST

1,298.00
944.00

Price is for 100 cards with GST

1,298.00
944.00

Price is for 100 cards with GST

1,298.00
1,298.00

Price is for 100 cards with GST

1,888.00
1,298.00

Price is for 100 cards with GST

1,888.00
944.00

Price is for 100 cards with GST

1,298.00
944.00

Price is for 100 cards with GST

1,298.00
1,298.00

Price is for 100 cards with GST

1,888.00
944.00

Price is for 100 cards with GST

1,416.00
944.00

Price is for 100 cards with GST

1,416.00
1,298.00

Price is for 100 cards with GST

1,888.00
944.00

Price is for 100 cards with GST

1,298.00
944.00

Price is for 100 cards with GST

1,298.00
944.00

Price is for 100 cards with GST

1,298.00
826.00

Price is for 100 cards with GST

1,239.00
826.00

Price is for 100 cards with GST

1,239.00
826.00

Price is for 100 cards with GST

1,239.00
826.00

Price is for 100 cards with GST

1,239.00
826.00

Price is for 100 cards with GST

1,239.00
826.00

Price is for 100 cards with GST

1,239.00
944.00

Price is for 100 cards with GST

1,298.00
Note: Minimum quantity per order is 100.
Add To Cart
Email : print@kingofcards.in
Need help to place an order? Chat Now +91 8073526747 and kingofcards11
* Shipping cost is extra. It is dependent on your location and nature of shipping.
* Express Shipping and International Shipping cost details available at check-out page.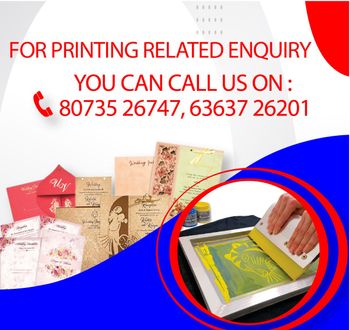 Description
This wedding card is a singular sheet card. This card is in red shading with yellow cover. This card has luminous golden border at the bottom. This card is a plain card. This card has a fine metallic complete with a weight of 20 grams. Additional information about the card is shown on the right side. Reach us to know more about the card and printing option.