Wedding Invitation Cards
Gold Metallic Door Type Die Cut Floral Design-KNK50290
Gold Metallic Door Type Die Cut Floral Design-KNK50290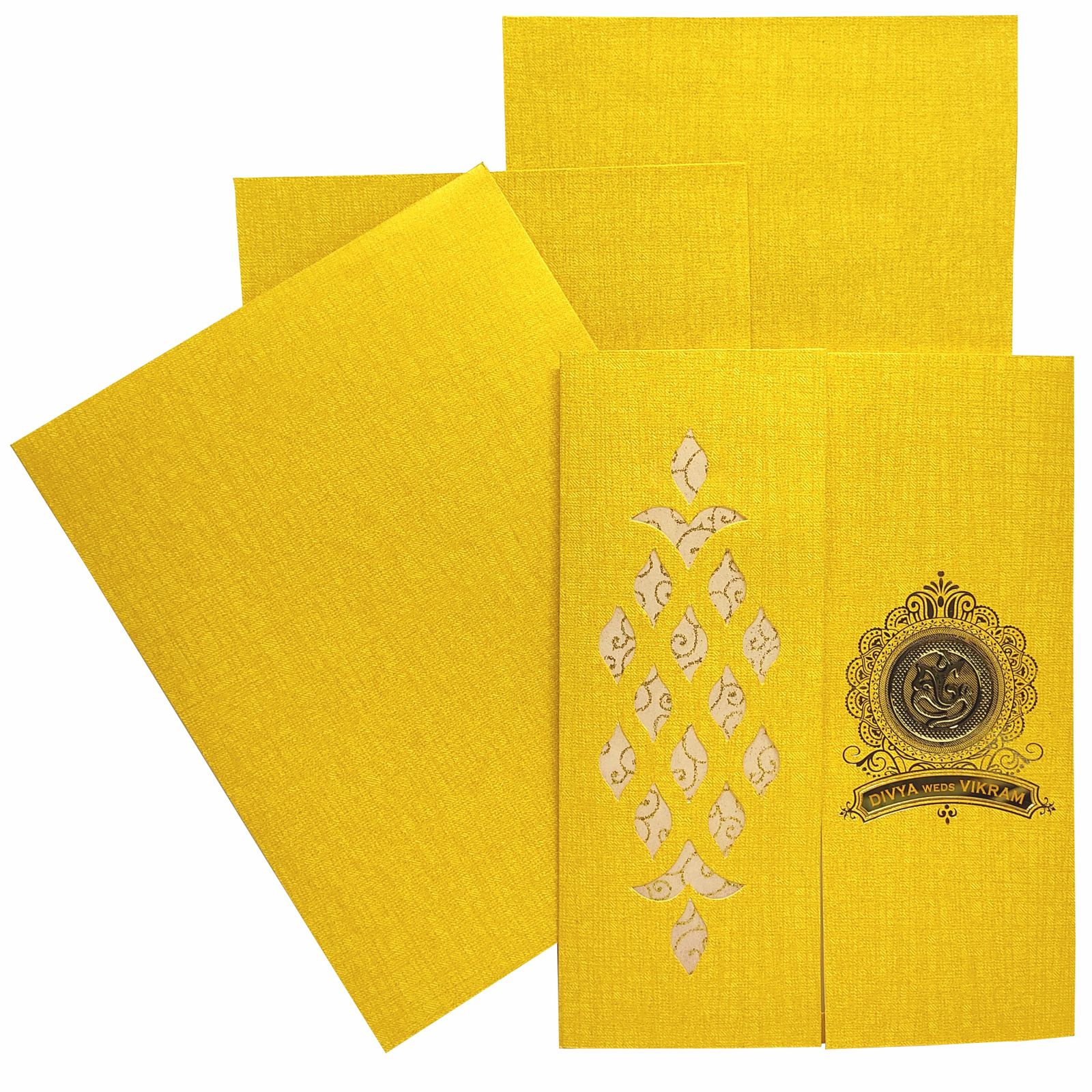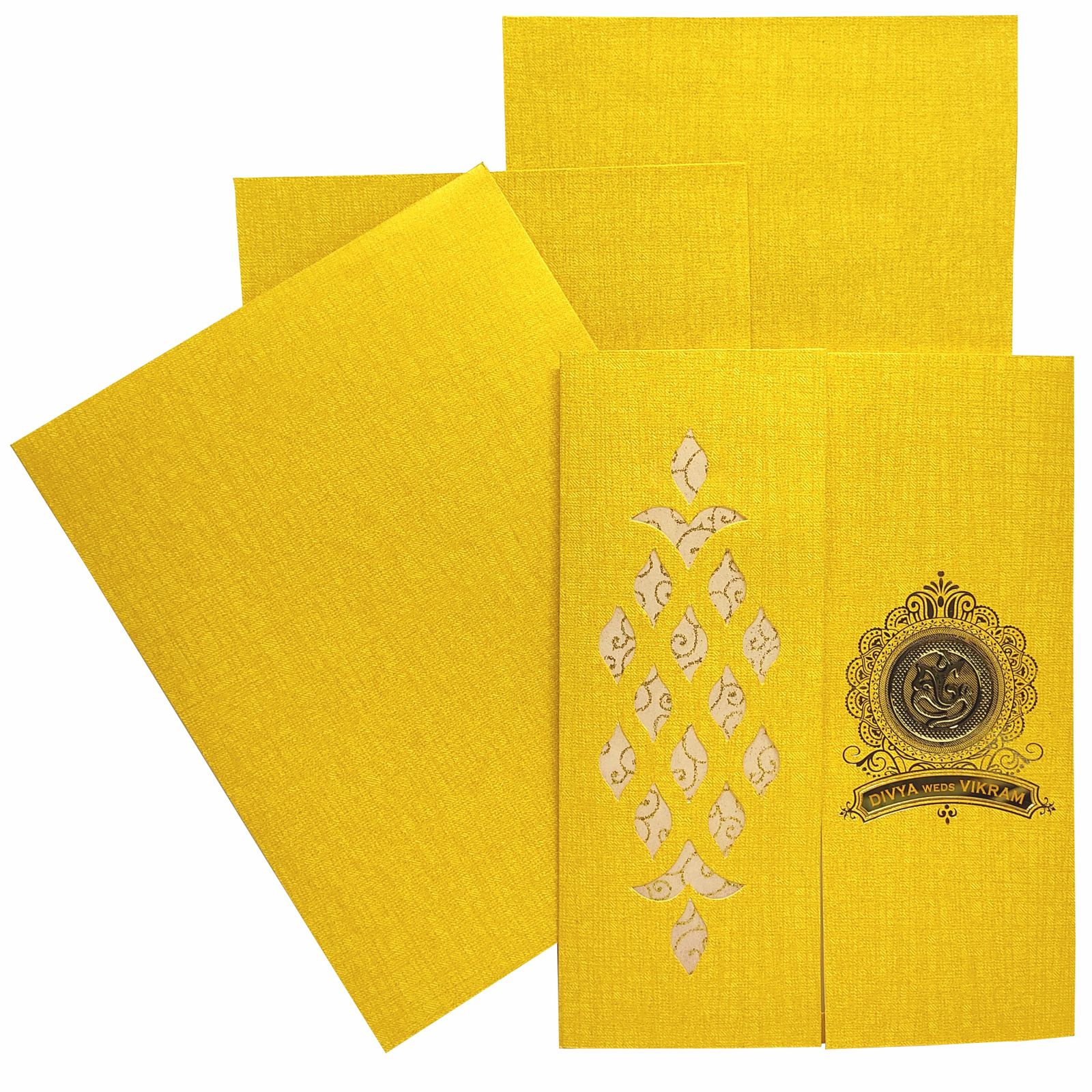 21.24
per unit
Inclusive of all taxes.
Excluding printing charges.
35.40
Add To Cart
Need help to place an order? Chat Now
+919886983615
Description
Make a grand impression with metallic Invites. Our opulent invitations are designed to impress and showcase your impeccable taste. This invitation card features a die cut design on the left door of the main card. The design includes a sandal colour woolly with shiny gold texture. This comes with a gold foiling design on the right door with round embossed Ganesha and name plate in acrylic.
Additional Information