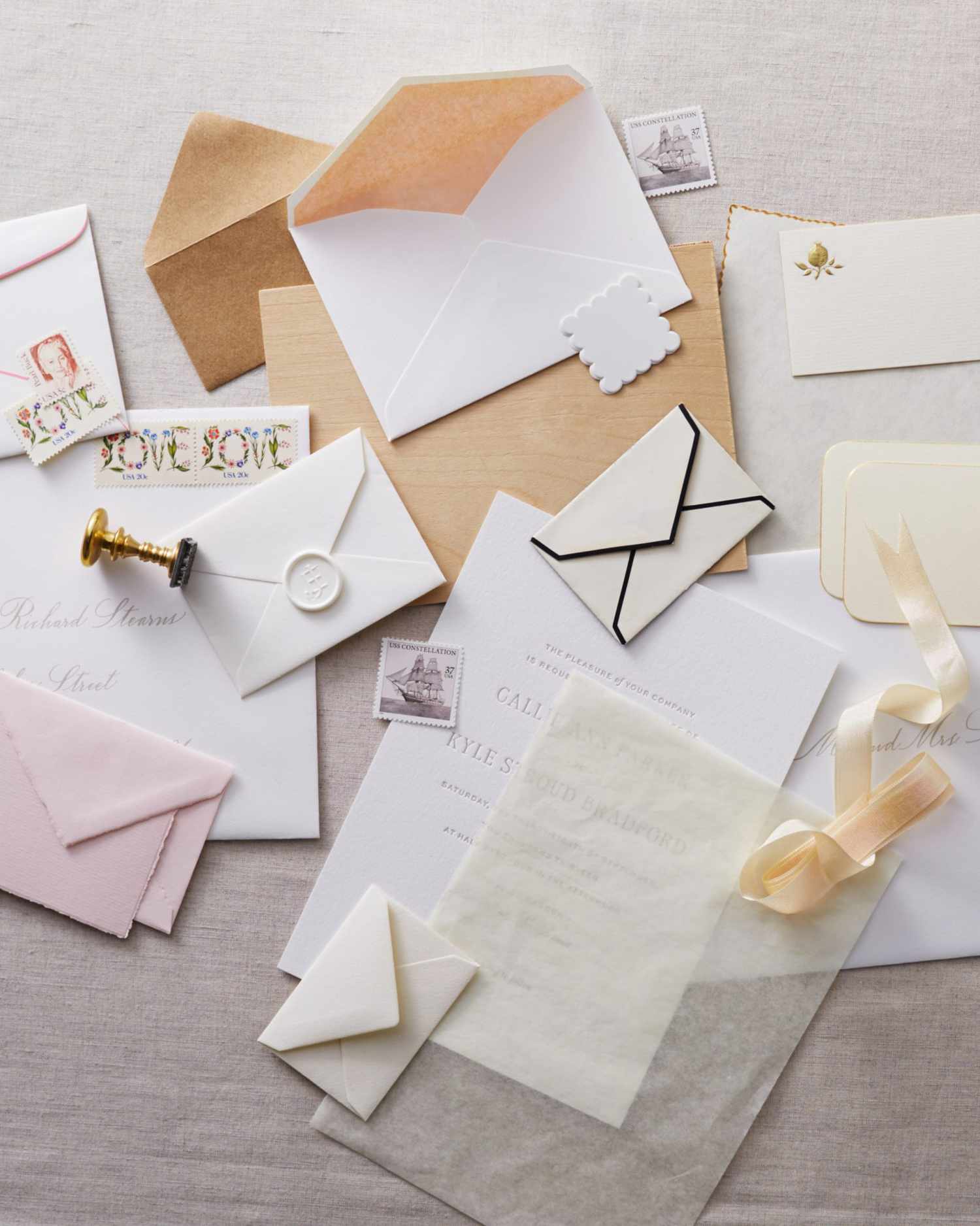 When sending out wedding cards and invitation cards, the envelope often serves as the first impression of the celebration inside. Addressing the envelope with care and attention to detail is essential to convey the warmth and significance of the occasion. In this guide, we'll explore the art of writing names on the envelope of a wedding card, brought to you by King of Cards.
Formality and Style:
Consider the formality of the wedding and the couple's personal style when addressing the envelope. For a formal affair, use titles such as "Mr." and "Mrs." followed by the full names of the bride and groom. For a more casual or modern wedding, you can use just their first names. For example: Mr. and Mrs. John Smith, Emily and David.
Hyphenated or Maiden Names:
If the bride is retaining her maiden name or has a hyphenated last name, make sure to address the envelope correctly. You can use "Ms." or "Miss" for a single woman or "Mr." for a single man, followed by their respective last names. For example: Ms. Emily Williams, Mr. David Miller.
Including Families:
When the wedding card is intended for an entire family, you can address it to the family name. For instance: The Smith Family
Addressing Married Couples:
If you are sending the wedding card to a married couple, use their joint last name and both of their first names. For example: Sarah and James Johnson
Using Titles:
In cases where the guests hold specific titles, such as "Doctor" or "Captain," include their titles in the address. For example: Captain and Mrs. Robert Turner, Dr. and Mrs. Elizabeth
Harper
Avoiding Abbreviations:
When addressing wedding card envelopes, it's best to avoid abbreviations. Write out the full names of streets, states, and titles to maintain a sense of formality and elegance.
Handwriting or Printing:
You can choose to handwrite the names on the envelopes for a personal touch or opt for printed labels for a more polished look. If you decide to handwrite, use legible and elegant handwriting that matches the overall style of the wedding card.
Include a Return Address:
Don't forget to include your return address on the back of the envelope. This is essential for ensuring the card can be returned to you if it cannot be delivered to the recipient.
Conclusion:
Addressing the envelope of a wedding card is an art in itself, representing the care and thoughtfulness you put into the celebration. At King of Cards, we understand the importance of every detail when it comes to wedding cards designs and invitation cards designs.
By considering the formality, style, and personal preferences of the couple, you can create a beautifully addressed envelope that sets the tone for the upcoming celebration. Whether you choose to handwrite the names or opt for printed labels, let your envelope be a reflection of your respect and excitement for the bride and groom's special day. Trust King of Cards to provide you with the perfect wedding cards design and guidance on addressing envelopes to make your wedding greetings truly memorable and elegant.Top of Form
---