Wedding Invitation Cards
White Royal Die Cut Floral Design Wedding Invitation Card-KNK43411
White Royal Die Cut Floral Design Wedding Invitation Card-KNK43411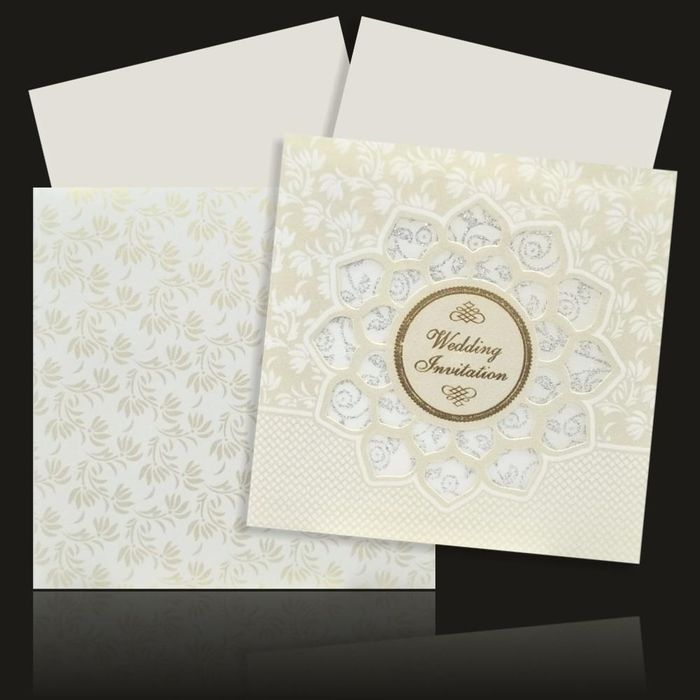 14.16
per unit
Inclusive of all taxes.
Excluding printing charges.
16.52
This Product is under manufacturing. Please call our customer care to know when this will be available.
Need help to place an order? Chat Now
+919886983615
Description
This invitation card features a floral theme design printed in screen printing across the invite. We have also designed a beautiful flower in die cut at the centre of the main card. Through this design, we can see a white woolly foil with silver shiny design, adding a touch of uniqueness to the invite. It also features a round design in the centre in gold foiling with a message of your choice.
Additional Information