Wedding Invitation Cards
Grey Metallic Wedding Card With White Wolly And Ganesha-KNRP4343G
Grey Metallic Wedding Card With White Wolly And Ganesha-KNRP4343G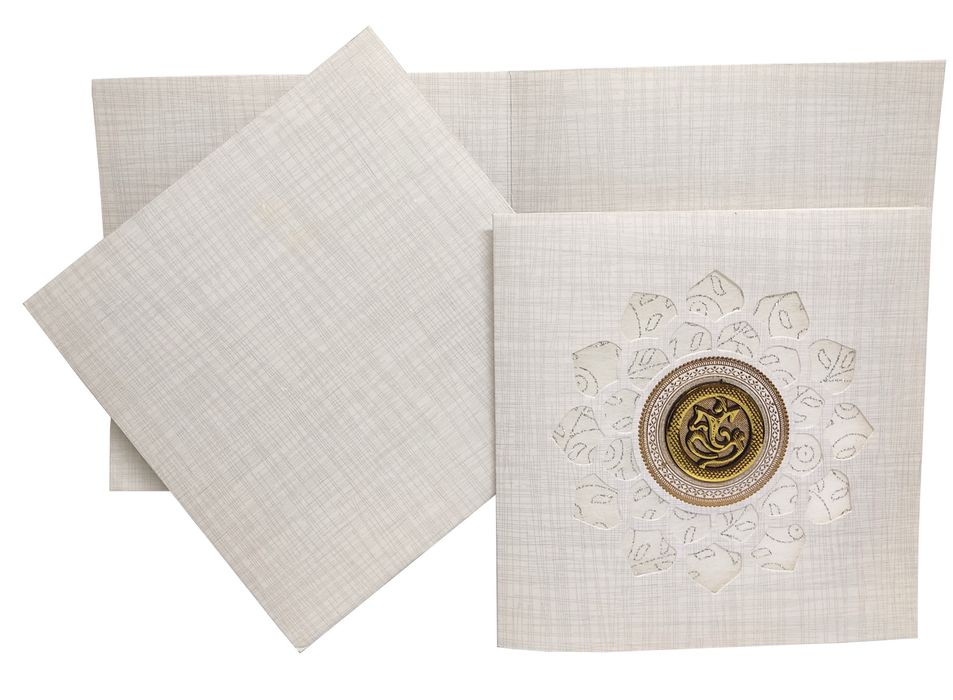 16.52
per unit
Inclusive of all taxes.
Excluding printing charges.
20.65
Add To Cart
Need help to place an order? Chat Now
+919886983615
Description
Our Metallic wedding cards are the perfect way to add a touch of savoir faire to your event. Choose from a plethora of designs and let us help you create an invitation that will leave a lasting impression. This invite features a beautiful floral design made from our die cut machines. This card has uneven grey gridlines as its background across the card. We can also see a white woolly foil inside the petals with a shiny silver touch. The invite also features a gold foiling design in the centre with a round Ganesha sticker as shown in the images.
Additional Information