Wedding Invitation Cards
White Floral Design With Nameplate Invitation Card
White Floral Design With Nameplate Invitation Card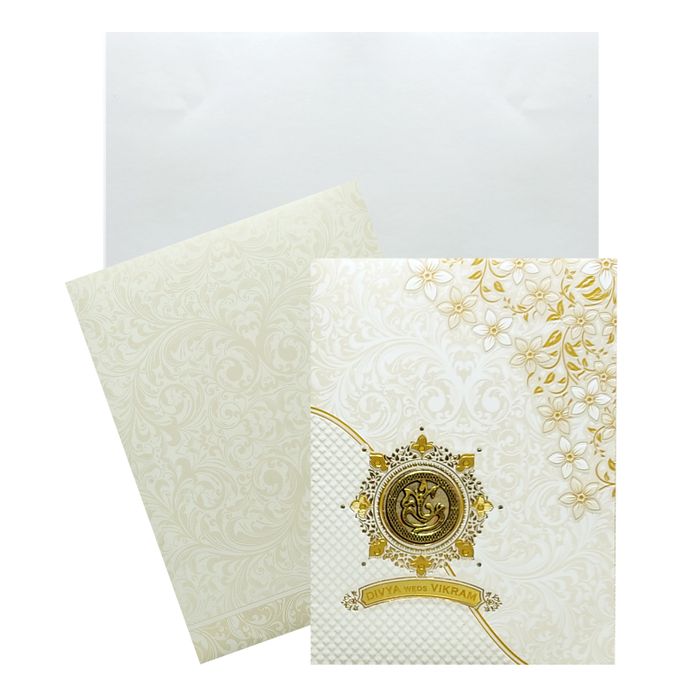 22.42
per unit
Inclusive of all taxes.
Excluding printing charges.
29.50
Add To Cart
Need help to place an order? Chat Now
+919886983615
Description
Our all new White card features a floral design in gold with Ganesha sticker or any other round sticker of your choice. This card comes with bride and groom nameplate in acrylic.
Additional Information