Wedding Invitation Cards
KRC1727
KRC1727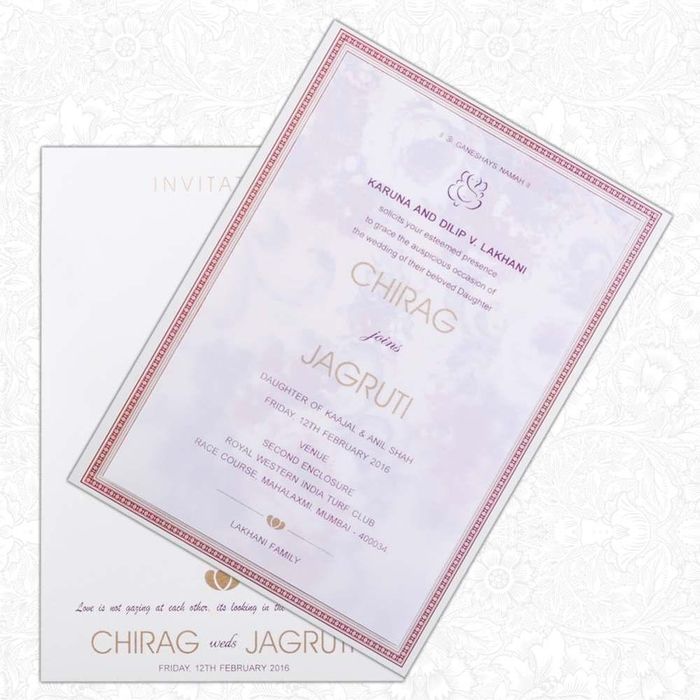 36.58
per unit
Inclusive of all taxes.
Excluding printing charges.
44.84
This Product has been recently discontinued. Please select from "Related Products" shown below.
Need help to place an order? Chat Now
+919886983615
Description
Buy Single Sheet Personal Wedding Invitation Card from our large collection of marriage invitation cards. We assure quality and price cannot be matched at any wedding card store.
Additional Information