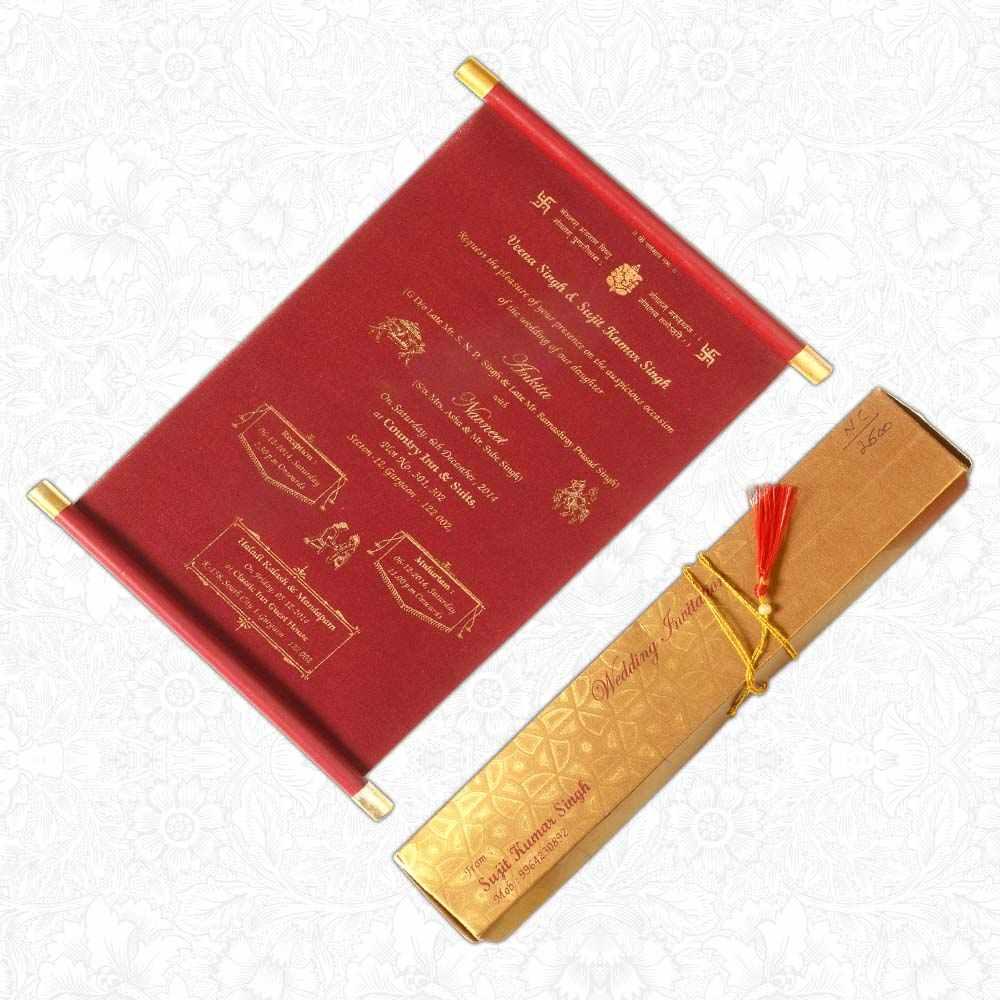 KNK4814
Big Size Gold Cover Maroon Scroll
2,006.00

Price is for 100 cards with GST

3,068.00
We are currently out of stock on this item.
Please leave a message using the below options to get notification when the product is available.
What is Screen printing?
Screen print is high quality metallic finish print.
Given rate is for 3 prints only.
2 prints on Interleaf & 1 print on cover.
Prints on additional interleafs please contact our customer care.
NoPrinting
Email : print@kingofcards.in
Need help to place an order? Chat Now +91 8073526747 and kingofcards11
* Shipping cost is extra. It is dependent on your location and nature of shipping.
* Express Shipping and International Shipping cost details available at check-out page.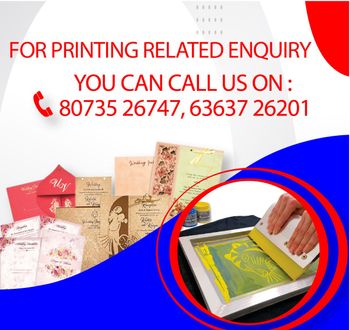 Description
Purchase Golden Crimson Lagna Patrika designer invitation card online from our huge collection of wedding cards at competitive price.Weight is 34g card and size 16.5x26.5Cm.