Wedding Invitation Cards
Invitation Card - Designer Doli Baraath Balaji Wedding Card-KNK3404
Invitation Card - Designer Doli Baraath Balaji Wedding Card-KNK3404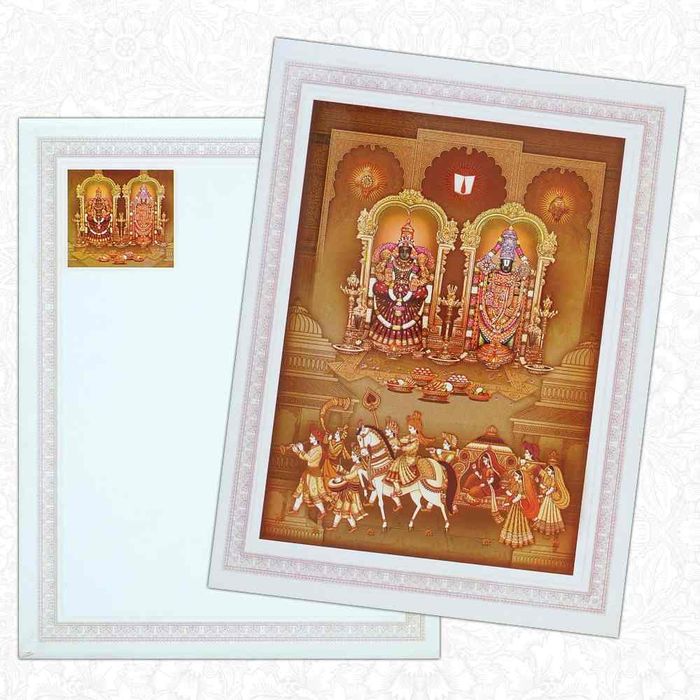 12.98
per unit
Inclusive of all taxes.
Excluding printing charges.
15.93
This Product has been recently discontinued. Please select from "Related Products" shown below.
Need help to place an order? Chat Now
+919886983615
Description
This Designer Doli Baraath Invitation Card is suitable for all types of South Indian weddings. The front cover has a beautiful Balaji-Alamelu image along with a Doli / Palanquin procession which clearly indicates that the card has been designed especially for Hindu wedding invites. The artistic designer Balaji Alamelu Invitation card has been made with a quality paper board which also has a UV coating. The card has flap which is used to add inserts. The envelope has the same Balaji Alamelu icon printed at the top left corner with striped border. This indeed is a designer Invitation card which is unique and highly appreciated. It has a universal appeal. Truly classy and peaceful!!
Additional Information